Transfer Rumours: Hernandez (Chicharito) to Replace Robin Van Persie (RVP) at Arsenal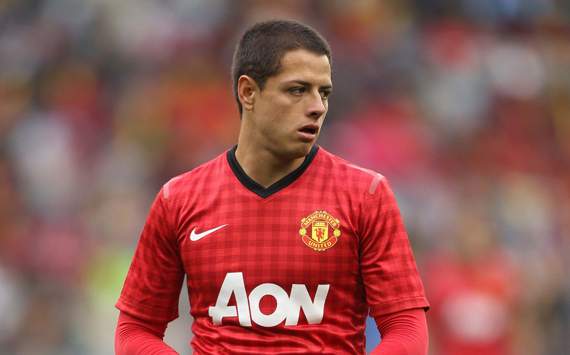 Hernandez (Chicharito)
Robin van Persie ensured he will not begin the new campaign at Arsenal after sealing his switch to Manchester United on Friday, while Jack Rodwell's move to Manchester City has proved one of the biggest surprises of the summer so far.
Now, in the latest edition of Goal.com's weekly feature, we take a look at the best, the worst and the simply ridiculous of this week's transfer rumours.
With Van Persie sealing a sensational switch to Manchester United this week, an equally surprising move could be on the cards in the opposite direction, with Javier Hernandez linked with Arsenal.
According to The Mirror, the Mexican striker may have been used as a potential makeweight in the Dutchman's transfer to Old Trafford, and a temporary or permanent deal has been touted.
Following a disappointing campaign last season with the Red Devils, Hernandez is believed to have aired his frustrations over his current predicament to manager Sir Alex Ferguson, and the added competition for first-team places is unlikely to have improved the 24-year-old's hopes of a starting spot.
-Goal.com
tell a friend to tell a friend....
click share (fb or twitter) if you think others deserve to know this...
Please, you can click on
FACEBOOK PAGE
to like us or click the facebook like button to your top right
let's read your comments below