Emirates plane crash lands in Dubai airport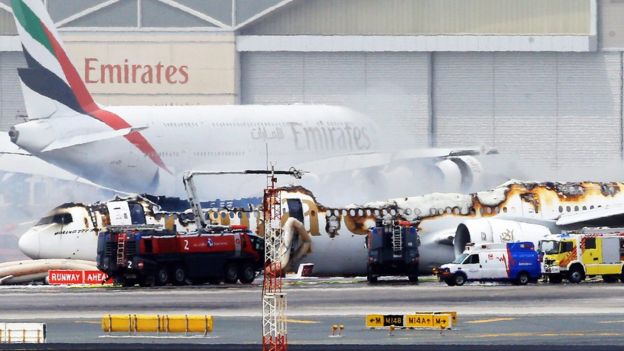 A Boeing 777 plane belonging to Emirates airline crash landed at about 12:45 local time. The plane was en-route Dubai, UAE from the southern Indian state, Kerela
This report was confirmed by the airline authority. According to reports, the number of people on-board the plane was 300 (282 passengers and 18 crew members) from 20-nationalities and mostly Indians; the rest had British and UAE nationalities
At the moment, all departure and arrival have been suspended till further notice while evacuation and other cases are being looked into.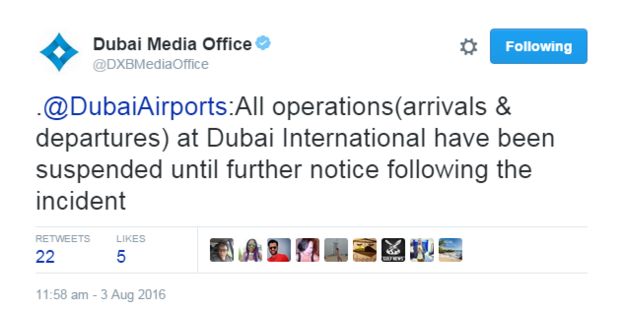 For now, the cause of the crash-landing has not been identified or revealed but it's well know that the plane landed on its belly due to improper extension of the lading gear.
However, before this incident, Emirates safety ranking has always been very high according to various ranking bodies.
Follow us on twitter @mridontryblogs