Photogist: Meet Colo The Oldest Gorilla That Ever Lived
Colombus Ohio as she was named, lived till she was 60 before she passed on in her sleep recently. Here are facts about Colo below
:
She celebrated her 60th birthday on December 22, 2016 with gifts from the zoo keepers and a cake made out of tomatoes and apples as well as best wishes from her fans around the world

The average lifespan of a western lowland gorilla according to NatGeo is 35 years but Colo lived 25 years more

She was an ambassador for gorillas who inspired people to learn about the critically endangered species and encouraged them to protect gorillas in their native habitat.

She was born on December 22, 1956 and her birth made headlines around the world including on Today Show, New York times and Time& Life magazine.

Colo's name came from a national "Name the Baby Gorilla" contest. The name Colo is short for Columbus Ohio.
Colo was the mother of three: Emmy, Oscar and Toni. Emmy was the first second-generation gorilla born in a zoo. Toni gave birth to Cora who was the first third-generation gorilla born in a zoo.
Colo was the grandmother of the first surviving twins born in a zoo. Colo's son Oscar sired twins Mac and Mosuba in October 1983.
Colo was the mother of three, grandmother of 16, great grandmother of 12, and great-great grandmother of three.
With the loss of Colo there are now 16 endangered lowland gorillas at the Columbus Zoo and Aquarium, including Colo's daughter, Toni; grandson, Mac; granddaughter, Cassie; great-granddaughter, Dotty; and great grandson, JJ.
See pictures of Colo below: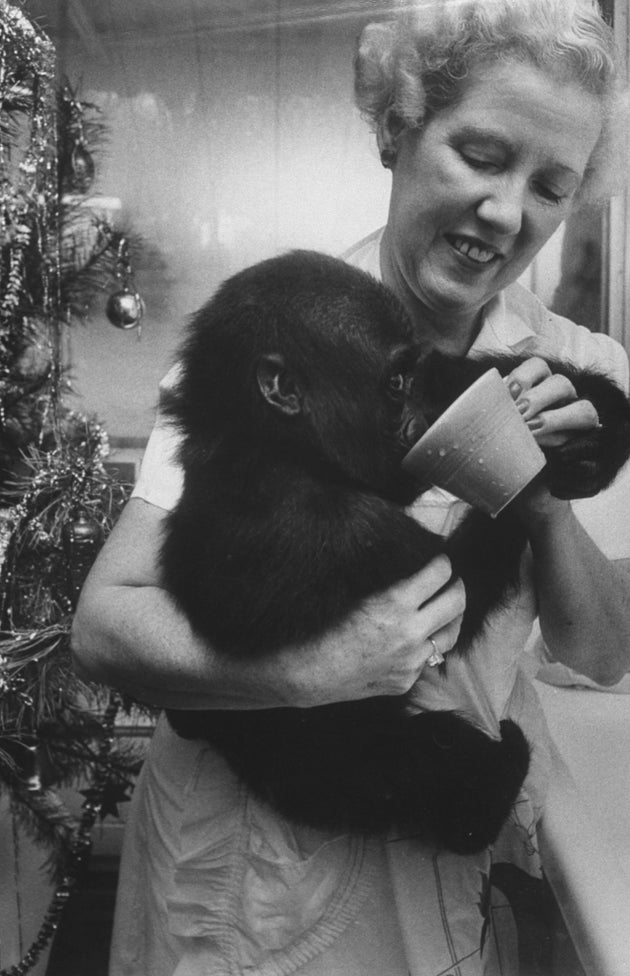 Colo as a baby being cared for by the director's wife
Colo during her 60th birthday